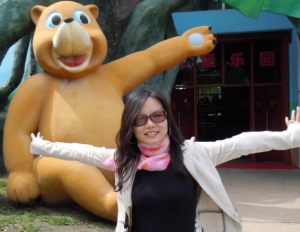 Azhi- Changchun English-speaking Private Tour Guide Founder
I will share with you personal experiences, extensive knowledge and anecdotes of life in Changchun, Before becoming a professional tour guide, I was a teacher, An English teacher. I love meeting people from all over the world and sharing my passion of Changchun.
Private and group tours can be arranged to meet your needs and interests. We can walk the streets or I can arrange private transportation at additional fees.
A good attitude and mentality is important to a tour guide. So I smile all the time to face all the emergencies in the course of a tour. I try my utmost to give my customers a flexible, comfortable and a worry-free tour during their stay in Changchun.
I am looking forward to mee you here!
For more information about Changchun English-speaking tour guides email to interpretertg@163.com
We will reply you on time.